Amidst the Rain and the Clouds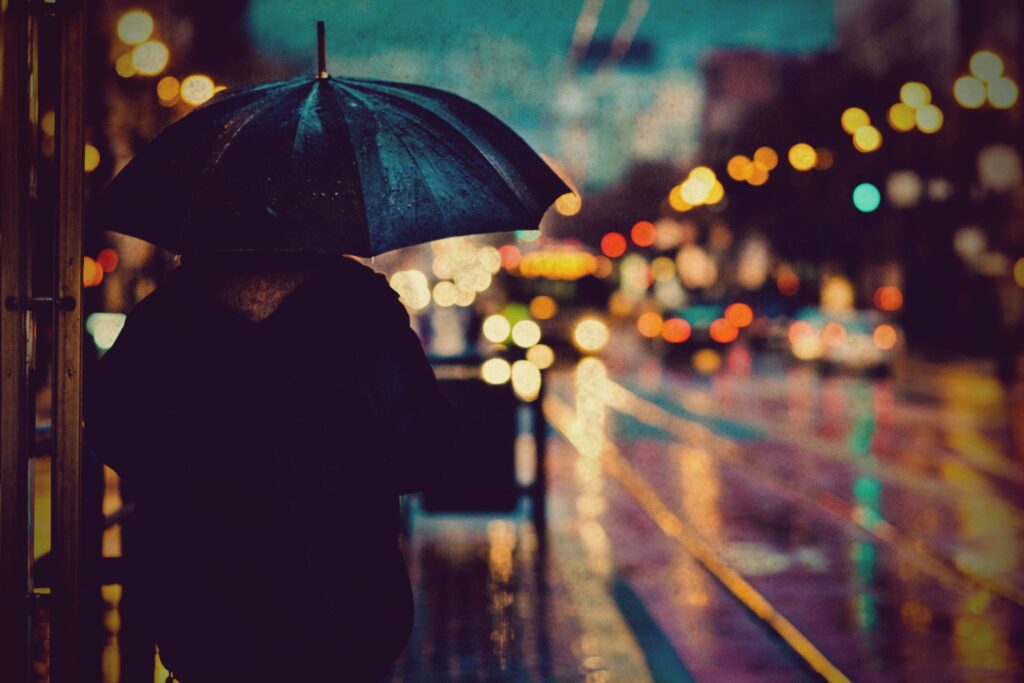 The flowers and the leaves drooped under the weight of the droplets. My umbrella snapped close, by the wind, even before I could hear the quenching rain. The road became alive with more splashes, creating a natural melody as beautiful as a soulful hum.
I saw her standing at one corner of the bus stand, alone, as the breeze played with her hair. There was a softness to her appearance, a kind of warmth married to a shyness. She caught my admiring glance and returned it with a smile. I knew that I would never see a more beautiful woman for the rest of my life.
I was about to walk up to her and ask her name when the bus arrived. She quickly got inside the vehicle, turned around, and smiled at me again.
The vehicle disappeared in the blanket of the white, cloudy mist breaking my magical daydream.
Join the
OOPSS Pantheon
of Authors