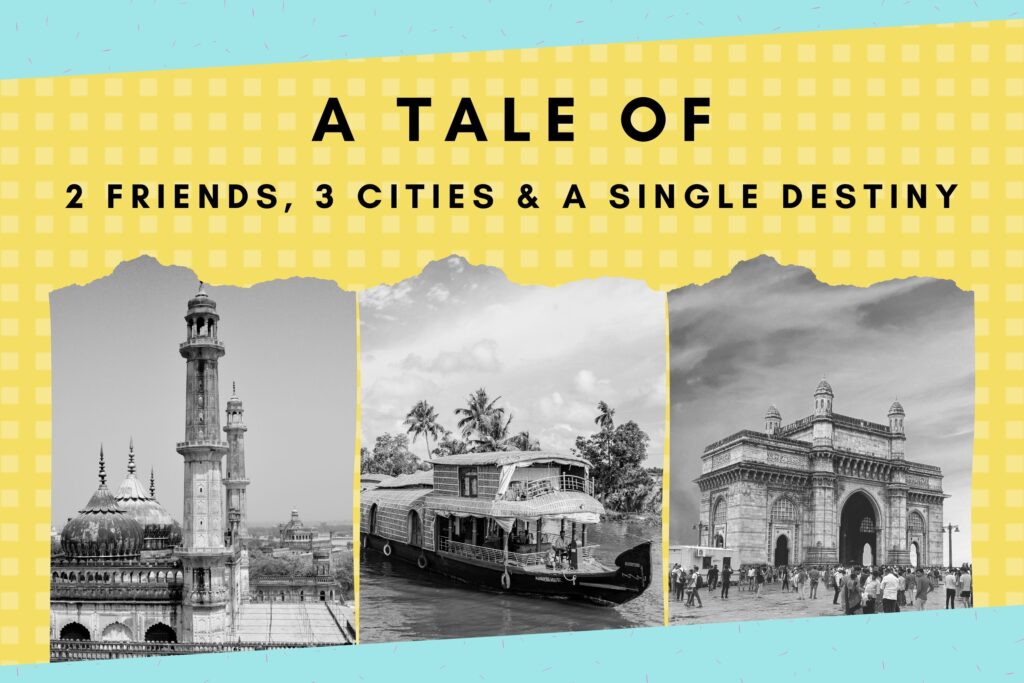 This story, as some stories go, is of two characters and many places. Of one plot and many sub-plots. Of a couple of once-lost friends, but about long-lasting friendships.
It all started about 4 decades ago, in a sometimes sleepy, sometimes dusty railway colony in the old-world town of Lucknow. When two toddlers, were pushed into a sepia-tinged convent school by their much aspiring parents: one parent, a Malayali; the other, a Bengali. The boys, ignorant of their race, caste, creed or status, struck an immediate friendship (that is how they are now fond of looking back & claiming it to be!)
Many summers and winters passed; umpteen tiffin boxes were exchanged, a whole lot pilfered; many library periods, annual school days, school picnics and sports days spent together; and numerous progress reports signed off by the parents. The friendship, (unknowingly to the characters) grew roots and cemented itself in the hearts and minds of the two.
But, as it goes in most stories, good things come to an early close, pretty soon. And thus, this friendship too came to a grinding halt, one early spring, when the Class X results came out. And one character was packed off, all shouting, kicking and screaming, in yet another grimy, diesel-powered, long-distance train to a distant, 'native' place, by his parents. They, wanting to return to their roots, and he, forced to put roots in an alien, hostile, most-times mocking, another language-speaking town, far away from the comforts and familiarities of old-world Lucknow.
Kerala beckoned! The burden of getting a 'higher' education & a better career took our character to different towns of Kerala, from Calicut to Trivandrum – another old-world, laid-back but not so dusty town. Trivandrum. Work awaited, a career was made, the character grew from dreaming of becoming a journalist, just about becoming a tour operator, and then eventually became an event manager, going places, hopping from city to city, travelling from state to state and sometimes, country to country, emplaning planes, boarding trains, clambering up buses, hailing taxis. In between, a beautiful family too happened.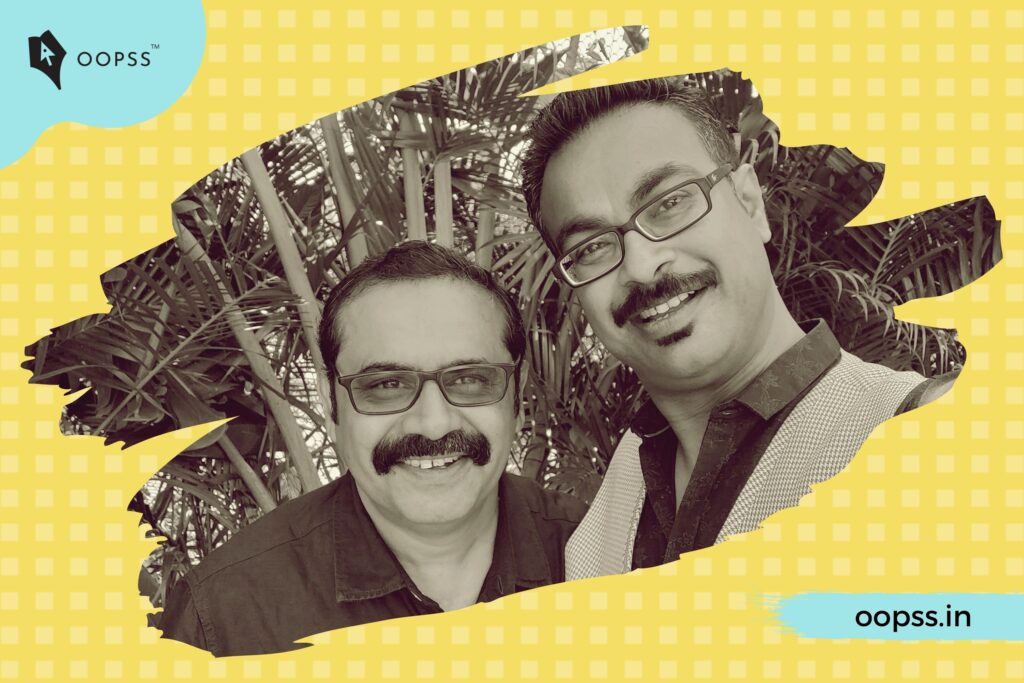 Meanwhile in Lucknow, the other character acquired yet another 'higher' education, grew ambitions and aspirations, and set out on the journey of life – growing a career, building relationships, finding a life partner and together, they put together, yet another beautiful family.
The career grew – from finance, to advertising to finally the niche in the world of OOH. A glittering growth that finally demanded a change in the theatre of action. Mumbai beckoned…. the city of dreams, the dazzle of lights, the buzz of the crowd and the promise of a better, happening life started taking shape.
Time flew, years passed. The careers of the two grew, the families too! One character became a Mallu, the other, a Bong!!
Technology advanced. The friends reunited. The families got acquainted, even enjoying a dreamy vacation together. The friends started meeting regularly, occasionally enjoying beers, saying cheers to countless single malts, sharing meals, sharing jokes, sharing notes, sharing happiness!
Then, destiny came calling. Pandemic struck. Lockdown followed. Businesses got stuck. Distances grew. Future dimmed. Uncertainty followed. Doubts arose.
But finally, the friends reconnected, regrouped, and decided to take destiny head on. A phone call led to many. The calls grew in duration. And from the uncertainty of the times, grew the certainty of a dream awakening into a reality.
A long cherished, but never articulated aspiration took shape. Of doing something together, of together doing something worthwhile, something that two convent educated boys had nurtured all along in their minds, without even once talking about it, across the past 4 decades. And from that aspiration, the two characters – Jayesh & Rajat, transformed into our Druids, and the resultant magic potion, that they brewed, will in time, become renowned as Ddruid Creative Platforms.
And from this 'Platform', arose the bright and shining star, OOPSS. A star that will in time, give shape to the dreams of many a new author.
Read. Write. Inspire.
But why the double Ds, in Ddruid Creative Platforms, the discerning might ask!
OOPSS!!
That's grist for yet another story, the two Druids will exclaim in unison!!!
To learn about the OOPSS platform
Join the
OOPSS Pantheon
of Authors