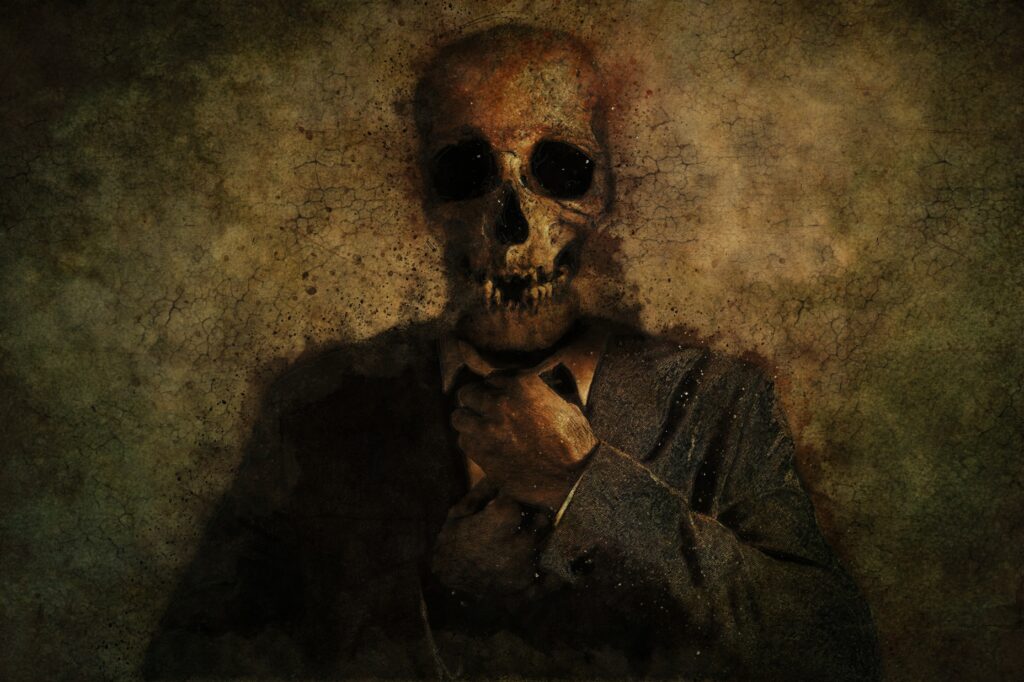 Kept at one corner in a glass case of the school biology laboratory, the smooth and perfect crown of the skull along with the two inky holes on the skeleton's face was intimidating.
Namus was alone that evening in the lab. He had to complete his biology project and had no clue how to go about it.
He heard a knock and was horrified. The skeleton was knocking on the glass case.
'Let me out. I will complete your task. Till then you take my place and be like me for some time.'
Namus trembled but agreed. He went inside the glass case while the skeleton came out and started working on the task, gradually changing his form, looking exactly like Namus.
Sister Gladys entered the lab. 'Time to go home, Namus. I see you are doing well.'
The new Namus smiled at the skeleton and then left!
Join the
OOPSS Pantheon
of Authors