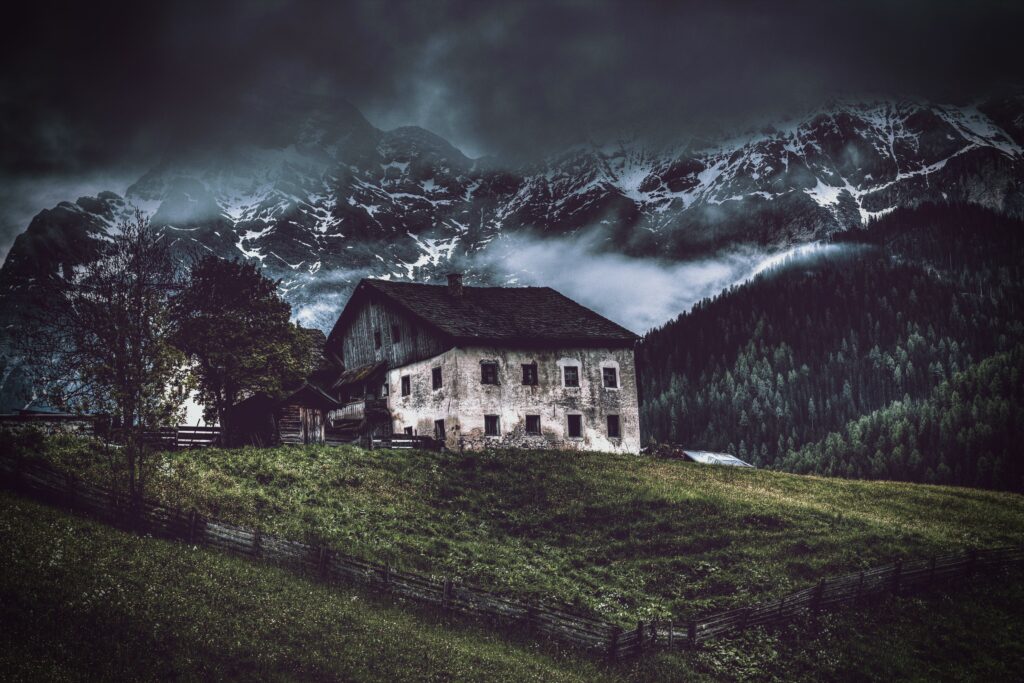 There's a home of sorts,
In the midst of a meadow,
Mountains yonder,
Here the days are slow,
Devouring silences,
Except when the cold winds blow.
The warm hearth and the mantlepiece,
Of times better known,
These walls have heard stories,
From a little girl to an old crone.
Stories of what was,
And later what could be.
Always yearning for something more,
And pushing away her would be.
Now as she sits by the window,
That rattles about her past,
She wonders if her gratitude for all,
Could bring her peace at last.
For now, her strength seems worn out,
All those years of bickering
On wasteful woes of life,
On momentary clout.
Tired as she waits to forget it all.
But this home and these walls
With its chimney of memories,
Holds it all together,
In a domineering thrall.
Her memories remain trapped
In this eternal brawl.
Join the
OOPSS Pantheon
of Authors