Never Miss a Chance to Enjoy the Fresh Air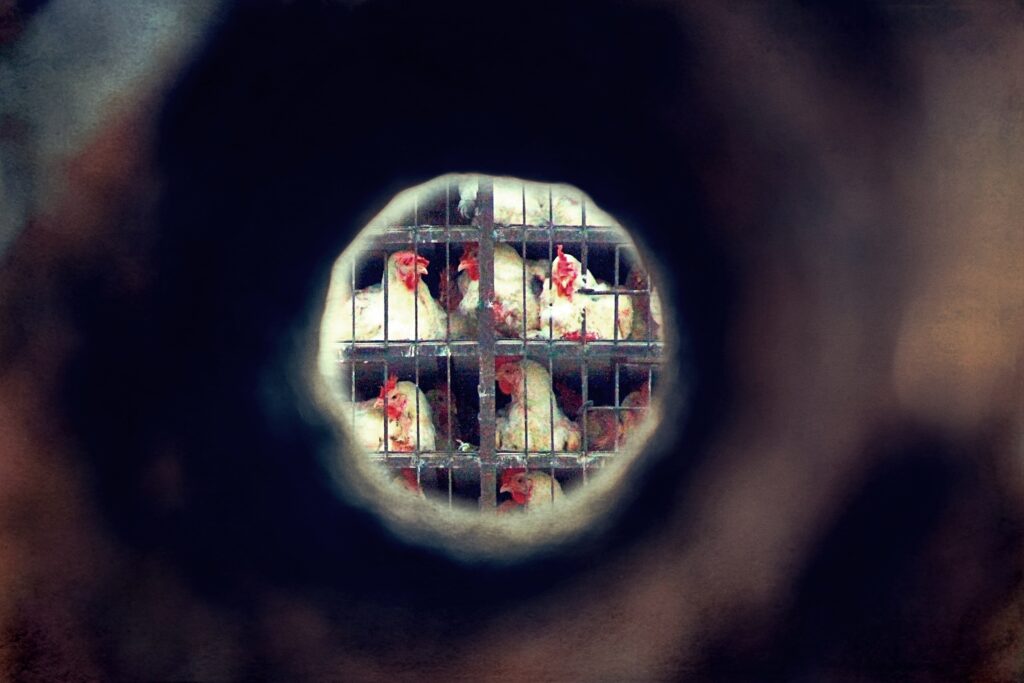 I was looking out of the window from a small cubicle box. From the next window, I heard someone uttering 'Never miss a chance to enjoy the fresh air' in a mellifluous voice. I looked at her. She didn't look in my direction. I scanned her stealthily. Her hair was golden yellow, silky and glowing. She lifted her head up and took a solid breath of fresh air, relishing every ounce of it thoroughly.
Suddenly all the cubicles started moving. A gate opened and another crate was coming out of the gate. This one had cages instead of boxes. Everyone in those cages looked much older and tired. She cheered loudly at them 'Never miss…'. Some even responded by squeezing their heads out and tried to feel the fresh air. At the entrance it was written 'Golden Broiler Farms welcomes you'. Our crate moved in the direction marked 'baby chicks'.
Join the
OOPSS Pantheon
of Authors